With 16 years' experience, S A Poly Tank repairs can offer a cost effective solution to the price of replacing your old
and sometimes hard to remove polyethylene rain water tank or poly products over all.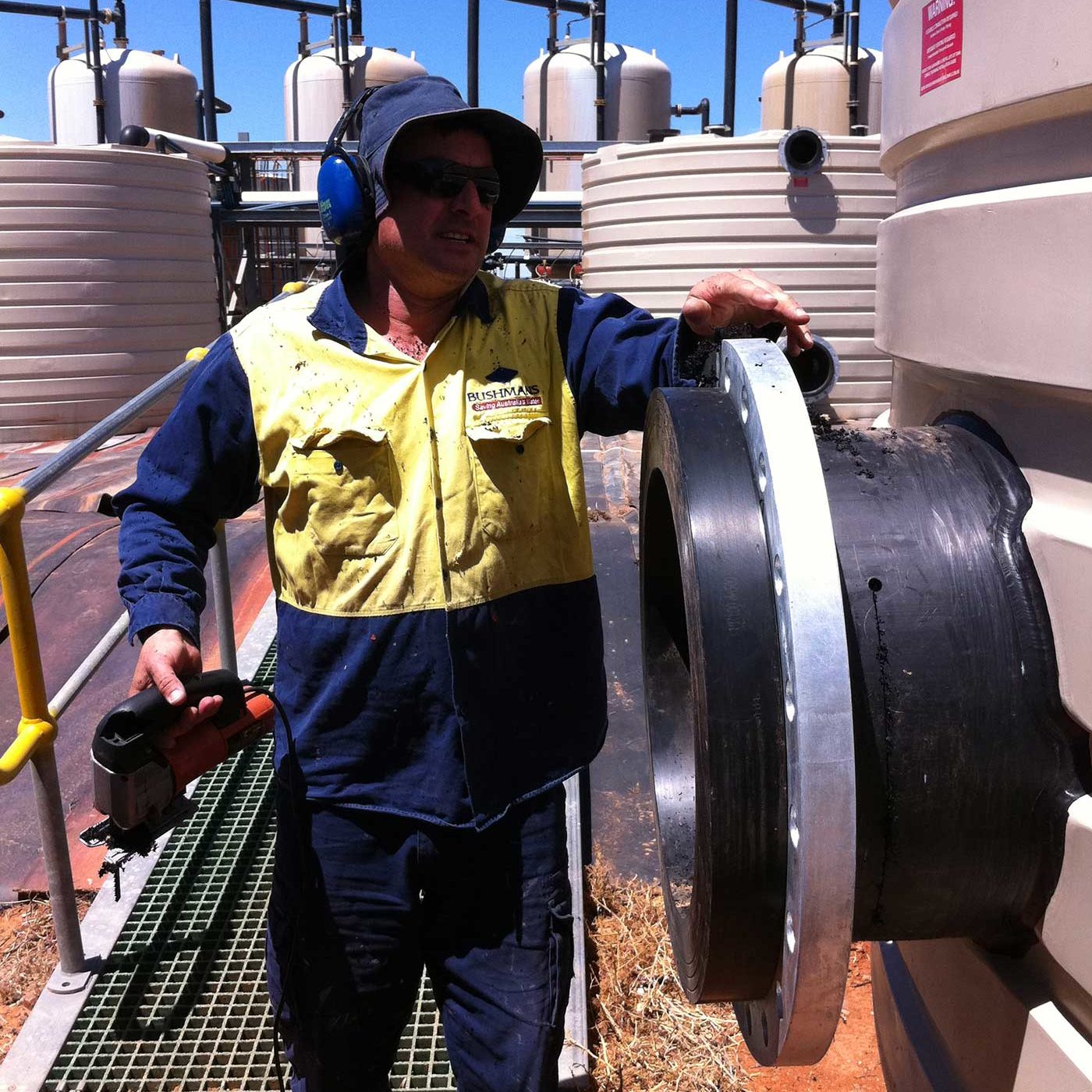 S A Poly Tank repairs also specializes in domestic and industrial potable water tanks, fabrication of HDPE sheet material and the welded installation of poly stub flanges, threaded adaptors for the rural and industrial environment.
The locality of your tank need not be a problem as my fully equipped 4WD mobile work shop has all the latest necessary hands on extrusion/speed tip welding, power tools and fabrication equipment and generator power when needed to get the job done. You are guaranteed the highest standard of work possible using either low medium on high density welding rod in black. I also stock a range of popular colors if requires.
As I provide primarily a mobile service cost are governed by locality and availability of work in the region. I do endeavor to cover most part of South Australia only
Common problems repairable products and areas include;